Theater of the Living Arts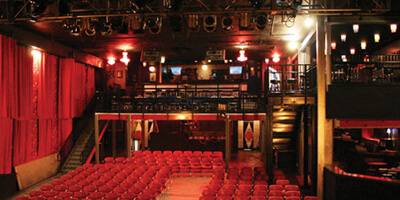 Theater of the Living Arts, known as the TLA to locals, was originally a movie house in it's infancy. Since those days, it has become the most popular small venue for concerts and comedy shows in Philadelphia. With the capacity for 1000 people to fill the room with laughter, you'll find that the comedy shows here are just as intimate as they are hilarious. With 21 years of business under it's belt, this venue is still going strong, and that's a beautiful thing.
You can catch a show here nearly any night of the week! The box office is constantly selling tickets, so all it takes is a walk to this venue to get your night of hilarity started. You're bound to recognize the names that come through here, as there's always a great selection of relevant and up and coming comedians. Make your way to the Theater of the Living Arts for a night of fun!