The Philadelphia Drinking Play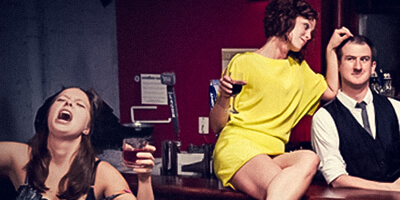 The Philadelphia Drinking Play is one of the most unique ways to have a night of fun with friends! "2 parts comedy, 1 part social game, mixed and served" is the slogan here, and you can be assured that you're in for a great experience when you come here with your friends. After all, how many times have you gone to see a play that encourages drinking from the audience? It's surely an eccentric experience from start to finish here at the Drinking Play.
You and your friends will experience some great theater when you come out to this establishment. You'll laugh, you'll cry, and at the end of the night, you'll want to do it all over again! If you have a large group, you'll want to call ahead for tickets, as this event sells out pretty fast due to the level of entertainment that's offered. Come out and have a great time!